QUALITY CONTROL

At Aaditya Stainless, our ultra-modern production facilities guarantee the highest quality of Stainless Steel Pipes and Tubes that never fail to meet the standards and demands of our customers. Every material we use is of premium quality ensuring that it is compatible with all the latest manufacturing technology. and assured finest quality end product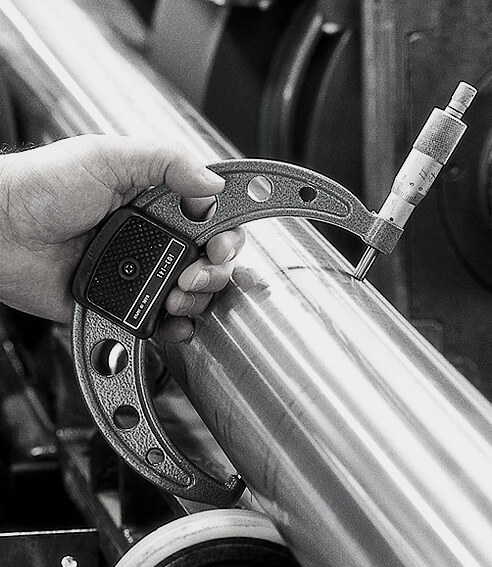 QUALITY POLICY

Our policy to follow a process approach, encourages every individual to satisfy the expectations of the customer, use precise data to manufacture products that are tailored to client's specifications.
Every production stage is specified and monitored in detail followed by continuous on-going quality checks to maintain all features relevant to the particular order. We also review and update our policies, systems, technology and resources to keep consistency and uniformity in the quality of our products.
Every single product we manufacture goes through these quality checks, norms, and tests before delivery. As we believe that it is through consistent good quality that a firm can indeed emerge as a world leader.
CERTIFICATES
QUALITY CONTROL

Following stringent quality norms is just the first step of our quality assurance cycle. We have a specialized team in place that supervises the quality control process and certifies that all guidelines are met to the very inch. Tests are regularly conducted to check the quality of our products. Even the packaging and transportation of our stock follows set guidelines.
Include somewhere: We are ISO 9001:2008 certified for Quality Management System.
The tests we conduct are:
Destructive Testing
Tensile Test
Hardness Test
Flattening Test
Flaring Test
Flange Test
Reverse – bend Test
Spectro Test
IGC Test – Prac A, B, C & E
Reverse Flattening Test
Impact Test
Non-Destructive Testing
Hydrostatic Test
Eddy Current Test
Air Under Water Test
P.M.I. Test
Ultrasonic Test
Dye Penetrant Test
Baroscopic Test
HSE POLICY

Aaditya stainless is cognizant of the health, environment, and safety issues related to the industry. To this order, we have committed ourselves to meet not only the national but global standards and requirements at our every premise.
We even comply with Regulatory and Statutory standards to safeguard against accidents, incidents, ill health, pollution, and hazards by equipping with the necessary infrastructure, facilities, and resources.We are ISO 14001:2004 certified for Environmental Management System as well as BS OHSAS 18001:2007 for Health and Safety Management System.
Our Quality policy, tests, controls and HSE Policy has helped us become successful exporters to UAE, Brazil, Europe, Thailand, Turkey and even in the USA.