OUR STORY
Aaditya Stainless Pvt. Ltd.

"Formerly known as Vishal tubes and pipes pvt. ltd."
We are Aaditya Stainless, a passion-driven organization specialised in manufacturing of stainless steel pipes for multiple industries. More than 3 decades of experience has taught us how to exceed customer expectations and deliver outstanding results time and again. Our manufacturing practices are benchmarked with the best in the world, and we employ best-in-class manpower to ensure quality output and timely deliveries. Our state of the art manufacturing facility at Boisar (Maharashtra) is equipped to manufacture high quality stainless steel pipes and tubes of multiple specifications, irrespective of size and scale. Come Experience the dawn of a new era with us.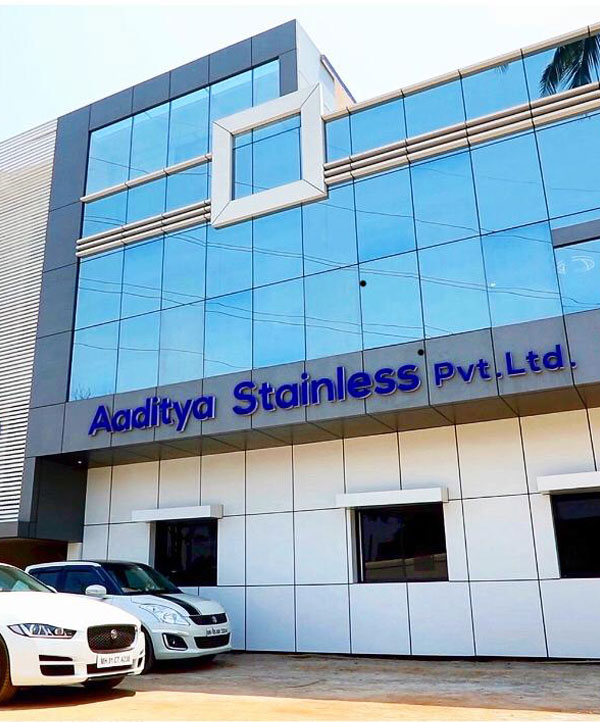 Aaditya Stainless has the manufacturing unit in Maharashtra state near Bombay (Mumbai) in the Industrial town named Boisar-Tarapur, MIDC, having facilities to produce from 1/4"NB x 1.5mm thickness to 5"NB x 5mm thickness pipes under ASTM A 312 specification and 15.8mm OD x 1mm thickness to 127mm OD x 4.5mm thickness ERW Pipe/Tube in clusters of mills supported by straightening machines, solution annealing roller hearth furnace, facing m/c., hydrostatic test bench and pickling & passivation facilities along with latest quality control equipments and testing facilities.
Besides, the manufacturing unit can also supply 114.3 mm OD to 1000 mm OD pipe under A358 Class III – 1.5 mm thickness to 16 mm thickness under Hydraulic process forming method, commonly known as fabricated pipes with approved and qualified welders and welding procedures as per ASME – section IX where tested filler wire is used as per ASME section IX code. The Weld quality is assured by latest radiography report. Workmanship quality is well accepted by all our high profile customers.
At present we manufacture around 3000 MT ERW / EFW Pipes & Tubes, also in Ferretic Steel & 400 series. We have the production capacity around 6000 MT per annum.
The Manufacturing unit is well supported by highly experienced technical staff, highly skilled workers, Senior Managers & well experienced and knowledgeable quality management consultants along with Vigilant Hawk eyed inspection team guided by Senior Metallurgist Engineer.
We are having wide network in India. And looking forward to extend our networking in the abroad market too.